February 17, 2006
This Is The New Bond Girl?!?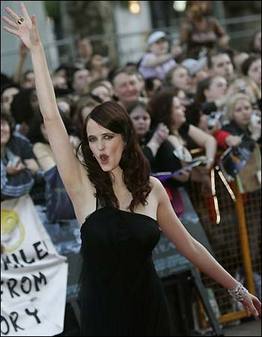 You've got to be kidding me. French actress Eva Green (who?) has been tapped to be in the new James Bond film, "Casino Royale".
"Eva is one of France's most accomplished young actresses, now receiving international acclaim," producers Michael G. Wilson and Barbara Broccoli said Thursday in a statement. "She brings to the complex role of Vesper an exciting combination of enigmatic and seductive beauty."
Ahem. Guys, the audiences for these films don't want to pay good money to see some "accomplished young actress" that
looks like the angel of death
! They want hot babes that look good in tight-fitting costumes and can credibly look like they know how to shoot a gun.
Does the script for "Casino Royale" call for a Goth chick or something? I had to reduce the picture size because she's so ghastly. What the hell has this franchise come to? First a blonde Bond, now this?
The movie takes place on the Riviera, right? Well, if she's got to be French, I'd like to offer a much more palatable alternative: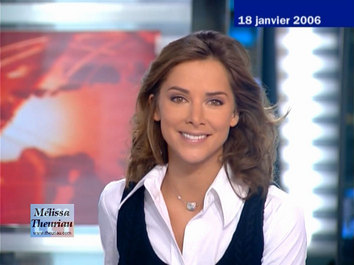 Hey, you want a Bond girl? Tune in tomorrow for the "80's Crush Of The Week" and I'll show you a real Bond girl.
UPDATE - 4:00pm:
In the meantime, they've also announced the new actress to play Lara Croft: Tomb Raider: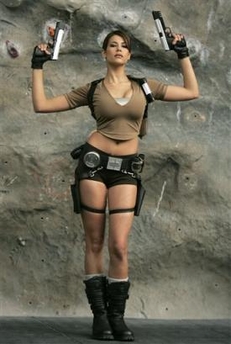 Oh yeah, THAT'S more like it. Guess which ticket I'm gonna buy? Face it, Lara Croft is the new James Bond.
Posted by: Gary at 03:15 PM | Comments (1) | Add Comment
Post contains 248 words, total size 2 kb.
1
You mean they're goint to make ANOTHER Tomb Raider movie?
Posted by: rightwingprof at February 17, 2006 05:10 PM (/IE5Q)
Comments are disabled. Post is locked.
15kb generated in CPU 0.0117, elapsed 0.0599 seconds.
114 queries taking 0.0539 seconds, 229 records returned.
Powered by Minx 1.1.6c-pink.