September 19, 2005
Giants V. Saints
UPDATE: 27-10 GIANTS WIN!!!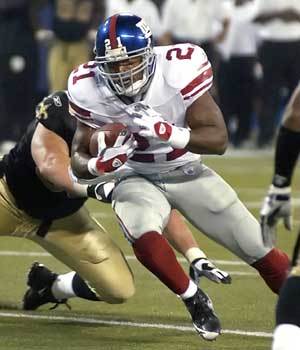 ----------------------------------------------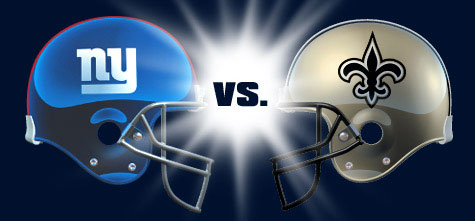 Tonight at 7:30 - the "alternate" Monday Night Football game. I know this was supposed to be a Saints home game and Katrina changed all that. I know the Saints are the sentimental favorite in this nationally televised game. I know the country will be rooting for New Orleans because of that city's recent hardship.
But I also know I could give a shit because this is FOOTBALL baby and I hope Big Blue puts a world of hurt on these guys - winning by three touchdowns!!!!!
And of course if the Saints win, I'll say I was secretly rooting for New Orleans because I felt sorry for them.
Posted by: Gary at 03:04 PM | Comments (1) | Add Comment
Post contains 120 words, total size 1 kb.
1
not a bad start for the new joisey giants, but the season gets A LOT rougher than the 0-2 cardinals and 1-1 saints. i know, i know, my beloved eagles lost a pathetic monday night game to atlanta and michael "mr. herpes" vick, and our win over SF was inevitable, but i have it on good authority that we'll be trampling your identitiy crisis-having giants (new york or joisey? they just can't make up their minds!) both games. ain't football season THE BEST!!! Sun., Nov. 20 - at jimmy hoffa's final resting place Sun., Dec. 11 - at the football "mecca" of north america - THAT'S RIGHT BABY!!! YOU'RE LOUSY GIANTS ARE GONNA GET A FULL TASTE OF WHAT IT'S LIKE TO LOOSE AT DA 'LINK!!!!!
Posted by: the most rev. jack habit at September 20, 2005 10:36 AM (yT+NK)
Comments are disabled. Post is locked.
14kb generated in CPU 0.0195, elapsed 0.0837 seconds.
114 queries taking 0.0744 seconds, 227 records returned.
Powered by Minx 1.1.6c-pink.