February 16, 2006
And Now For Something Completely Different
Pitchers and catchers
report today
! Whoo-hoo!
I gotta tell you. I hate this time of year as far as sports is concerned. The NFL season is over. MLB is still six weeks away. I don't follow basketball, hockey or the March Madness NCAA Tourney. Right now there is NOTHING going on in the world of sports that interests me. Yeah, the Olympics are going on right now but...eh. So what?
At least this year the Mets are a hell of a lot better (at least on paper) than they were last year. The division is ripe for the pickens!
But the best part about baseball is you know that when it's here, so is spring.
Posted by: Gary at 10:32 AM | Comments (1) | Add Comment
Post contains 127 words, total size 1 kb.
February 09, 2006
Gretzky's Wife Nailed In Gambling Sting
The "Great One" Wayne Gretzky has been
ensnared in a illegal gambling operation run by the Mrs.
There is no evidence Gretzky made any bets, the sources said, but the secretly recorded phone calls show the hockey hall-of-famer knew about the gambling ring, and investigators are looking into whether he placed any wagers through his wife, Janet Jones.

Jones was among the gamblers who placed more than $1.7 million in wagers in the past six weeks with the ring allegedly run by Tocchet and a New Jersey state trooper. Jones put down $500,000 on games during that period, including $75,000 on last weekend's Super Bowl, sources said. She even wagered on which team would win the opening coin toss -- winning $5,000 with that bet.
You can't blame the poor guy. I mean, when you've got a wife that looks like this: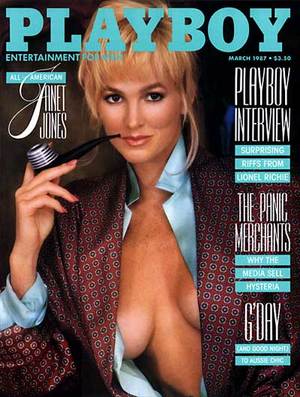 ...you don't ask questions! You STFU and ask "how much do you need?".
Posted by: Gary at 03:13 PM | No Comments | Add Comment
Post contains 165 words, total size 1 kb.
February 05, 2006
Way To Go, Harry!
Former NY Giants middle linebacker, Harry Carson, is among
this year's inductees
into the pro football hall of fame! Carson was a staple on the defense of the 1986 Giants Superbowl team. One of the biggest leaders on the squad, number 53 served as a mentor to fellow Hall of Famer, Lawrence Taylor.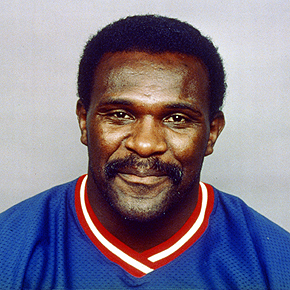 Carson was part of the Giants in the late seventies, when the franchise had hit a low point and would help Coach Bill Parcells build a championship team and a defense that struck fear into the hearts of opposing teams. It's been a long time coming and as a long time Giants fan, I'm thrilled that he's finally getting his due.
Congratulations, Harry!
Oh, and I guess there's a Superbowl game tonight which I couldn't care less about. But what the hell, I'll take a guess. I'm picking the Steelers because they have a chance to make history as the first #6 seed playoff team to go all the way. Plus, teams named after birds have a lousy Superbowl history. They're 1-3.
Posted by: Gary at 01:12 PM | No Comments | Add Comment
Post contains 183 words, total size 1 kb.
18kb generated in CPU 0.0178, elapsed 0.0823 seconds.
113 queries taking 0.075 seconds, 229 records returned.
Powered by Minx 1.1.6c-pink.