January 12, 2007
Jack's Back!
Hold on to your seats. The new season of "24" is about to explode onto your TV.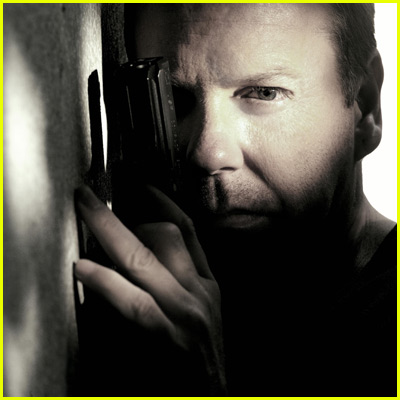 I've seen all prior seasons only on DVD or through repeats shown on "A&E". And the most I've ever had to wait between episodes is one day.
Can I handle once a week? What choice to I have?
And I'm all the more "Jack"ed up to watch the show this season because of these guys.
Two-hour premiere Sunday night at 8pm on FOX (followed by two more episodes Monday night).
UPDATE:
Jack Bauer kills a man with his jaws. Jack Bauer kicks ass!
Posted by: Gary at 01:15 PM | Comments (5) | Add Comment
Post contains 104 words, total size 1 kb.
1
24...never seen a minute of it. By and large TV is what was once and now is a vast wasteland. However it doesn't touch what Rap has done to what we use to call music.
Posted by: McQueen at January 13, 2007 03:51 PM (YadGF)
2
Bah. Life does not start until the 21st.
Posted by: Linoge at January 14, 2007 10:27 PM (zBx9m)
3
I hope that watching 24 makes you feel less afraid, Jack will take care of you
Posted by: John Ryan at January 15, 2007 06:39 PM (CARNi)
4
Um, no. Actually I feel entertained. It's a TV show, dude.
I couldn't possibly feel safer now that Democrats control the purse strings of our national defense. I'll keep my finger crossed, though.
Posted by: Gary at January 15, 2007 09:29 PM (LEKoX)
Posted by: helen at June 25, 2009 12:46 AM (YIopV)
Comments are disabled. Post is locked.
15kb generated in CPU 0.0182, elapsed 0.0766 seconds.
114 queries taking 0.0657 seconds, 231 records returned.
Powered by Minx 1.1.6c-pink.