June 15, 2006
The Day That Fitzmas Died
I like when blog buddies alert me to posts they'd like to promote. To be able to link something creative that someone else did brings out the "lazy blogger" in me.
And in this case, Mr. Right has written a song parody that simply MUST be shared. To the tune of "American Pie", this one's very clever. Go check it out!
Posted by: Gary at 11:55 AM | No Comments | Add Comment
Post contains 71 words, total size 1 kb.
June 13, 2006
The "Architect" Strikes Back
It is a dark time for the netroots. Although the President' poll numbers have been beaten down, the Administration's sinister agents have driven the Kos Kidz from their annual retreat in the City of Lost Wages and pursued them across cyberspace.

The evil lord Darth Turdblossom, having successfully evaded the wrath of the bounty hunter Jango Fitz, has returned to his underground lair beneath the White House to continue work on the ultimate campaign weapon that will defeat the small band of rebels and keep the Left out of power for generations to come.

As the Sith Apprentice works feverishly on his strategery plans, he is summoned by his dark Master...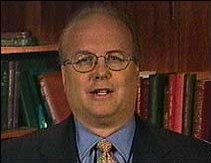 What is thy bidding, my Master?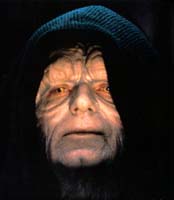 There is a great disturbance in my pants.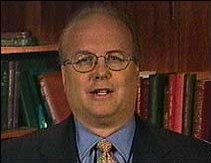 I have felt it as well. I am so excited! At last I will no longer be hounded by that bounty hunter. We are now free to pursue our plans, unfettered by this nuisance.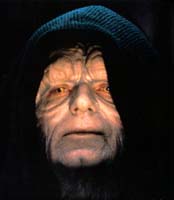 Excellent. Everything is proceeding as I have foreseen.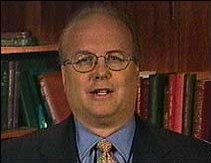 I have almost completed work on the campaign weapon. Soon we can disable the internet and the Lefty blogosphere will be made impotent! No one will be able to read their psychotic ramblings and we shall have nothing to fear from the Democrats.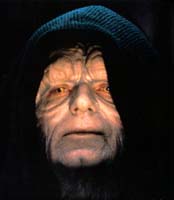 No, Lord Turdblossom. They must not be silenced. They will do our work for us.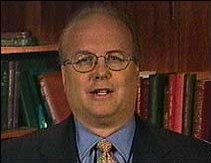 I don't understand, my Lord.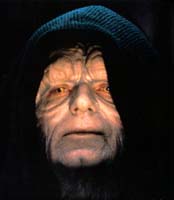 Search your feelings. Their hatred for us will be their undoing. They will allow their rage to permeat all media - television, radio, the internet, IM. The negative surge will be devastating to their cause. And once again, they will fail at the ballot box.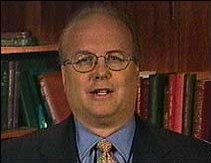 I see. Then we should actually encourage them?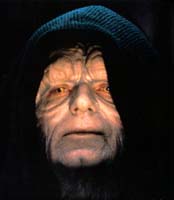 Everything that has transpired has done so according to my design. It is inevitable. It is their destiny. I want you to write a speech that is to be delivered some time in the coming months. I want you to mock them. Egg them on. They live for that shit. Heads will explode. It will be beautiful.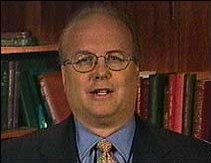 Yes, my Master.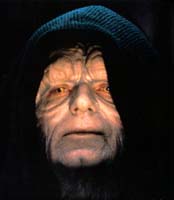 Send a message to Grand Moff Tony Snow. Tell him to bait the White House press corps. Tell him to get under their skin. I love his press conferences. I feed on the anger and frustration that eminates from the MSM. They appear so whiny and petulant. With every passing moment they become more my servants.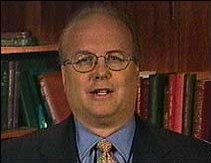 As you wish, my Master. Turdblossom, out.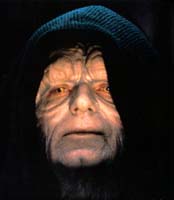 Dum, dee-dum dum. Dee dumdee-dum. Dum, dee-dum...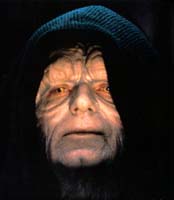 Umm. Lord Turdblossom?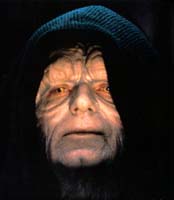 Lord Turdblossom are you still there?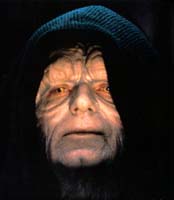 Sigh. Good, now I can out of this damned robe.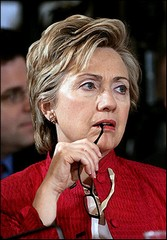 Now, I must contemplate my next move. As soon as the party goes down in defeat in November, I will step into the void. I will be...their saviour. All will bow down and worship me. Yes, everything is going as I have planned.
Posted by: Gary at 03:15 PM | Comments (1) | Add Comment
Post contains 483 words, total size 5 kb.
20kb generated in CPU 0.0215, elapsed 0.0929 seconds.
113 queries taking 0.0797 seconds, 229 records returned.
Powered by Minx 1.1.6c-pink.