April 20, 2006
Would You Let This Guy Grab Your Hooters?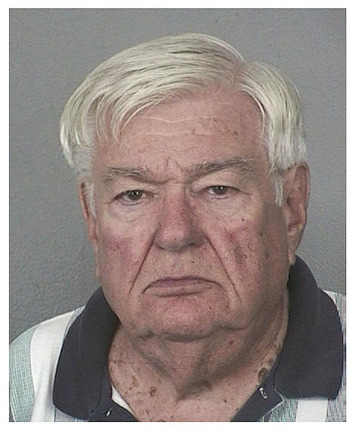 Apparently, at least two women did. It seems 76-year old Philip Winikoff was going door-to-door offering free breast exams, posing as a doctor.

Now this is where the story stops being amusing. According to the police report, after Winikoff finished fondling these women's boobs he proceeded to put his hands down their pants and assault them digitally. Winikoff was arrested for sexual battery.
I mean, WTF ladies? Look at this guy? What are you thinking letting a stranger into your house to essentially feel you up?
Americans are by and large a fairly trusting people. Our culture, the most diverse in the world, is based on the idea of giving people the benefit of the doubt. Our legal system is founded on the principle of innocent until proven guilty. That's what makes it so hard for the U.S. to deal with terrorism, which uses our own trusting nature against us.
But this is just.plain.stupid. I feel badly for the victims but you really have to wonder what was going through their minds - if anything.

Posted by: Gary at 09:00 AM | Comments (1) | Add Comment
Post contains 191 words, total size 1 kb.
1
Makes me think of the case a year or so ago when some guy was giving exams to women in a converted storage shelter. The big "Self-Storage" sign should have been their clue that not all was on the up-and-up. A little skepticism goes a long way in keeping the creeps away!
Posted by: Pam at April 21, 2006 09:29 AM (SAPb2)
Comments are disabled. Post is locked.
15kb generated in CPU 0.0118, elapsed 0.084 seconds.
115 queries taking 0.0776 seconds, 238 records returned.
Powered by Minx 1.1.6c-pink.