February 01, 2007
Heading Out To The Pasture...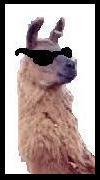 And so it ends. Two years to the day (and to the minute) from
when it began
.
For those who didn't get the memo about the conclusion of the Ex-Donkey Blog, I refer you here.
In the first post I ever wrote, I said, "I plan on keeping it simple. Only two topics: Politics and everything else that I like." The politics angle was interesting enough. I had a lot to say. And I think I've pretty much said most of what I care to on that particular topic. Two years ago, in the wake of the 2004 Presidential election, politics in this country was in an ugly state. I had hoped we had hit the high-water mark of the ugliness. But to my dismay it's gotten even more distasteful and toxic. And it couldn't be happening at a worse time in our nation's history. I've gotten weary of it. At this point I'd much rather focus on the "everything else I like" sort of stuff - while still having some occasional fun at the expense of the moonbat brigade.
So the Ex-Donkey is off to join the Llamas, where I can have that fun on a more flexible schedule. Because of other personal commitments I probably won't be posting as often as I did here, but there are plenty of other excellent "tasty bits" to mix it up with over there. Anyone still interested in reading what I have to contribute can follow me to the "pasture" (a/k/a Orgle Manor). Even if you're not, I still encourage you to visit.
As I have already mentioned, the comment function will be shut down soon (if it hasn't been already) as a firewall against comment spam. A warm thanks to all who frequented the place and helped keep it humming. I plan on keeping the site up for as long as the administrator at MuNu will let me.
One other housekeeping note: the current poll about the lefty blogs will stay active for the foreseeable future so feel free to vote as often as it will allow.
Adieu :-)
Posted by: Gary at 10:15 PM | Comments (6) | Add Comment
Post contains 358 words, total size 2 kb.
Pathetic: Nutmeg Nincompoop Not Even On The Radar Screen
Well, I knew my
other
Senator's Presidential aspirations were a long shot. But I wouldn't have guessed that his bid would so underwhelm that his standing in the polls would be considered statistically insignificant.
Zogby tried to gauge it, with laughable results:
When pollster John Zogby asked a group of 339 likely Democratic voters earlier this month whom they wanted for president in 2008, one or two mentioned Connecticut's senior senator.

One or 2 percent mentioned Christopher Dodd?

No. One or two people, Zogby said.

"I'm competing with the margin of error in most polls," Chris Dodd grinned as he described his underdog status recently to a New Hampshire audience.

He should be so lucky. The margin of error was 5.4 percentage points.

In the Zogby America poll, Dodd registered as a hyphen - a placeholder indicating he polled at less than 1 percent.

Even 2004 candidate Joe Lieberman, who is not running this year, got 2 percent of likely voters saying they favored him.
That's so rich.
Somewhere, Lieberman (who was roundly dissed by Dodd last fall) is smiling.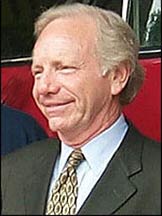 Dodd has earned a new nickname in my book - Senator Hyphen.
Heh.
Posted by: Gary at 09:30 AM | No Comments | Add Comment
Post contains 209 words, total size 2 kb.
21kb generated in CPU 0.09, elapsed 0.1303 seconds.
114 queries taking 0.119 seconds, 243 records returned.
Powered by Minx 1.1.6c-pink.