January 30, 2007
"Barbarella" Returning To The Big Screen
No,
not
Jane Fonda. Although, notwithstanding her seditious activity during Vietnam, it's hard for any man not to admit that - back in the day - she was pretty smokin' hot: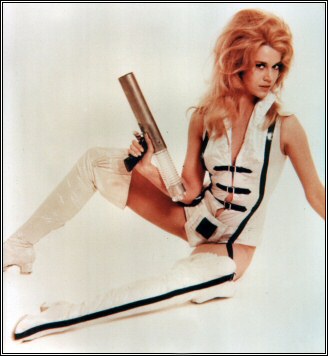 But word is that the man who brought us the original "Barbarella" back in 1968, is geared up to re-introduce the character into what I'm sure will be a multi-picture series.
Now out promoting his new film "Hannibal Rising", legendary film producer Dino De Laurentis confirmed to NBC30 that he's creating a new franchise with the character.

De Laurentis quickly stated up front that the new film is "not a remake of 'Barbarella"' but "a completely new 'Barbarella.'"

At present no-one has been cast in the project, and the script is being worked on right now and will incorporate "love, sex, [and] adventure".
DeLaurentis is also the producer or executive producer behind such iconic films as the 1976 version of
"King Kong"
,
"Flash Gordon"
,
"Conan The Barbarian"
and the last three Hannibal Lector
rip-offs
movies.
Since the casting choice for the lead has not been made, I'd like to humbly offer my suggestion: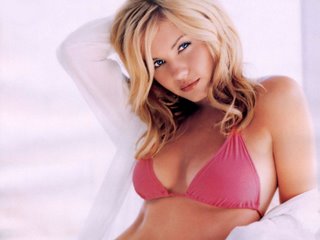 Kim Bauer!!!! (aka Elisha Cuthbert)
Photo filched from Blogs4Bauer.com
Posted by: Gary at 12:01 PM | Comments (2) | Add Comment
Post contains 202 words, total size 2 kb.
1
I agree. She would make a great Barbarella.
Posted by: Denny at January 31, 2007 02:10 PM (JVWm0)
2
Yeah. this barabella was good. I also heard that they want to make new one!! it will be great!
Posted by: nigga at May 18, 2011 09:29 AM (N00Lf)
Comments are disabled. Post is locked.
16kb generated in CPU 0.0167, elapsed 0.0961 seconds.
115 queries taking 0.0866 seconds, 239 records returned.
Powered by Minx 1.1.6c-pink.