December 30, 2006
(The Final) Diane Lane Photo Of The Week: Lane-apalooza!
Yes, sadly this is the last in a re-booted Saturday series.
...with a little something extra!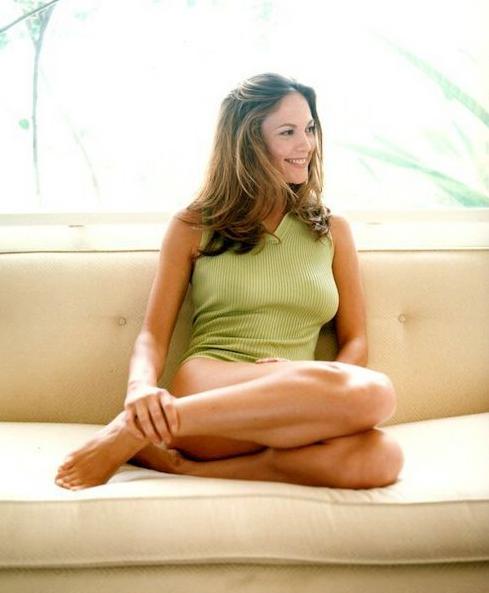 One of my personal favorites.
And this week's Diane Lane Netflix Pick of the Week: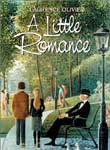 A Little Romance (1979)
Synopsis: Diane Lane stars as Lauren, a young American girl whose love of books finds a soul mate in Daniel (Thelonious Bernard) -- and romance blossoms. When Daniel slugs the egomaniacal director boyfriend of Lauren's self-absorbed actress mother (Sally Kellerman), the two are forbidden to date. But with the help of an aging pickpocket (engagingly played by Laurence Olivier), the two young lovers run off to Venice and spark an international chase.
Gary's take: The one that started it all. At the time, her co-star, Sir Laurence Olivier, dubbed her "the next Grace Kelly". A simple story of young love and chasing a crazy dream to create a memory to last a lifetime.
A female commenter recently asked "what is it about Diane Lane?". Well here's the answer. Back in late 1979 or early 1980 when I was about twelve or thirteen years old, I saw this movie for the first time on cable (I was fortunate enough to have it back then) and I completely fell for this adorable precocious girl. Yes, my own memory to last a lifetime. Since then I've watched her grow up on film from a teenage heartbreaker to middle-aged sweetheart. It's that regular girl-next-door killer smile that gets me everytime.
I think my experience is similar to a lot of guys my age. I don't think there's another actress out there who's captured the affection of the males of my generation the way she has. She's never "sold out" in the Hollywood sense (though her current mother-in-law is noneother than Babs Streisand - ick). She's a terrific (and highly underrated) actress and just a lovely woman. And much to my wonderful wife's chagrin, Diane Lane will always have a special little place in my heart - even when she's in her seventies.
There. Now the surprise - a nine-minute video montage of the lovely Diane Lane. Simply Beautiful.
Happy New Year!
Posted by: Gary at 10:00 AM | Comments (2) | Add Comment
Post contains 370 words, total size 3 kb.
1
A GREAT actress and amazing woman. I love DIANE LANE !
Posted by: marc james at December 31, 2006 10:01 AM (byiUA)
2
a nine-minute video montage of the lovely Diane Lane.
I'm highly disappointed....Youtube allows for 10 minutes, max. Happy New Year, Gary!
Posted by: wordsmith at December 31, 2006 01:42 PM (WpT+h)
Comments are disabled. Post is locked.
17kb generated in CPU 0.0155, elapsed 0.0852 seconds.
115 queries taking 0.0759 seconds, 239 records returned.
Powered by Minx 1.1.6c-pink.