February 01, 2007
Pathetic: Nutmeg Nincompoop Not Even On The Radar Screen
Well, I knew my
other
Senator's Presidential aspirations were a long shot. But I wouldn't have guessed that his bid would so underwhelm that his standing in the polls would be considered statistically insignificant.
Zogby tried to gauge it, with laughable results:
When pollster John Zogby asked a group of 339 likely Democratic voters earlier this month whom they wanted for president in 2008, one or two mentioned Connecticut's senior senator.

One or 2 percent mentioned Christopher Dodd?

No. One or two people, Zogby said.

"I'm competing with the margin of error in most polls," Chris Dodd grinned as he described his underdog status recently to a New Hampshire audience.

He should be so lucky. The margin of error was 5.4 percentage points.

In the Zogby America poll, Dodd registered as a hyphen - a placeholder indicating he polled at less than 1 percent.

Even 2004 candidate Joe Lieberman, who is not running this year, got 2 percent of likely voters saying they favored him.
That's so rich.
Somewhere, Lieberman (who was roundly dissed by Dodd last fall) is smiling.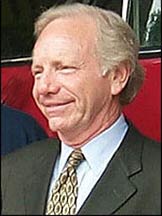 Dodd has earned a new nickname in my book - Senator Hyphen.
Posted by: Gary at 09:30 AM | No Comments | Add Comment
Post contains 209 words, total size 2 kb.
Comments are disabled. Post is locked.
15kb generated in CPU 0.0289, elapsed 0.0977 seconds.
113 queries taking 0.0881 seconds, 236 records returned.
Powered by Minx 1.1.6c-pink.