October 11, 2005
New Bond Is Blonde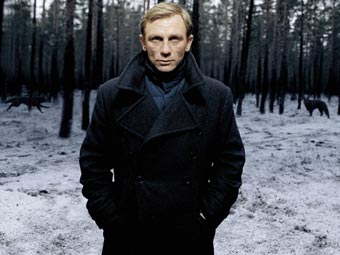 Huh? A toe-headed James Bond? That's right,
Daniel Craig has been tapped to play the British Secret Agent
in the upcoming
"Casino Royale"
.
Look as far as I'm concerned 007 has been going down hill since Roger Moore left the franchise (although Connery is still my favorite). But this looks like a bigger bonehead move than the Miers pick. Ian Fleming must be turning in his grave!
But, hey. What do I know? I didn't think I could get used to a blonde Daisy Duke.
Posted by: Gary at 02:04 PM | Comments (6) | Add Comment
Post contains 93 words, total size 1 kb.
16kb generated in CPU 0.0931, elapsed 0.1368 seconds.
113 queries taking 0.1278 seconds, 229 records returned.
Powered by Minx 1.1.6c-pink.