August 22, 2006
Liberal Fertility Gap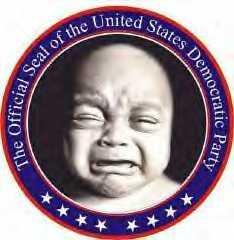 Liberal politics will prove fruitless as long as liberals refuse to multiply.
The midterm election looms, and once again efforts begin afresh to increase voter participation. It has become standard wisdom in American politics that voter turnout is synonymous with good citizenship, justifying just about any scheme to get people to the polls. Arizona is even considering a voter lottery, in which all voters are automatically registered for a $1 million giveaway. Polling places and liquor stores in Arizona will now have something in common.

Simply put, liberals have a big baby problem: They're not having enough of them, they haven't for a long time, and their pool of potential new voters is suffering as a result. According to the 2004 General Social Survey, if you picked 100 unrelated politically liberal adults at random, you would find that they had, between them, 147 children. If you picked 100 conservatives, you would find 208 kids. That's a "fertility gap" of 41%. Given that about 80% of people with an identifiable party preference grow up to vote the same way as their parents, this gap translates into lots more little Republicans than little Democrats to vote in future elections. Over the past 30 years this gap has not been below 20%--explaining, to a large extent, the current ineffectiveness of liberal youth voter campaigns today.
Puts a whole new spin on the "Vote or Die" campaign. Based on this data, what are the chances of liberals adding themselves to the endangered species list?
The fertility gap doesn't budge when we correct for factors like age, income, education, sex, race--or even religion. Indeed, if a conservative and a liberal are identical in all these ways, the liberal will still be 19 percentage points more likely to be childless than the conservative. Some believe the gap reflects an authentic cultural difference between left and right in America today. As one liberal columnist in a major paper graphically put it, "Maybe the scales are tipping to the neoconservative, homogenous right in our culture simply because they tend not to give much of a damn for the ramifications of wanton breeding and environmental destruction and pious sanctimony, whereas those on the left actually seem to give a whit for the health of the planet and the dire effects of overpopulation." It would appear liberals have been quite successful controlling overpopulation--in the Democratic Party.
Perhaps an altogether larger reason for the baby gap between conservatives and liberals can be found in the results of this STUDy. Obviously stronger, more enduring competition is only one part of the puzzle in understanding the fertility problems encountered by liberals. In a revealing photo journal entry, Zombie captures the essence of the fertility difference (as diminutive as it is) between liberals and conservatives. Taking into account this lacking in the liberal persona and the not so appetizing choices that populate the liberal dating pool, it is no surprise for me to read that liberal fertility rates are dwindling in the wake of stiff competition.
Posted by: Skye at 08:37 PM | No Comments | Add Comment
Post contains 508 words, total size 4 kb.
Comments are disabled. Post is locked.
16kb generated in CPU 0.0141, elapsed 0.0666 seconds.
112 queries taking 0.0582 seconds, 223 records returned.
Powered by Minx 1.1.6c-pink.