October 21, 2006
Diane Lane Photo Of TheWeek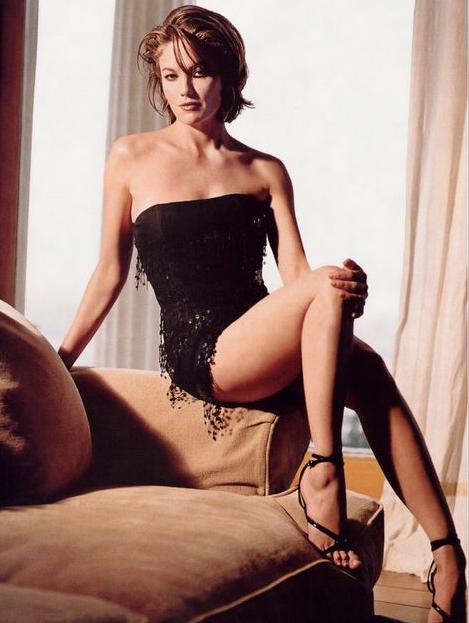 And this week's Diane Lane Netflix Pick of the Week: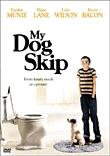 My Dog Skip (2000)
Synopsis:
Lonely, 9-year-old Willie Morris (Frankie Muniz) lives in the flea-bitten town of Yazoo, Miss. He stinks at sports and has no playmates. So, over the strenuous objections of his hardnosed father (Kevin Bacon), Willie's mother (Diane Lane) buys him a dog that he promptly dubs "Skip." Before you know it, Skip transforms Willie's life: He makes friends, plays sports and develops an unbreakable bond with the spunky terrier. Based on a true story.
Gary's take: A story in the mold of "Old Yeller" without the whole shooting of the dog routine. But, yes, it's a tiny bit of a tear jerker - but with a happy ending. Diane is a stand-out as the loving mom. Imagine having a mom who looked like the picture above? Can you say therapy? Anyone who's ever had an attachment to a family pet will easily connect to this story. A fun and touching movie about friendship.
Posted by: Gary at 09:53 AM | Comments (3) | Add Comment
Post contains 177 words, total size 1 kb.
1
Diane Lane is phenomenal! That photo is great!
Posted by: Shawn at October 22, 2006 01:36 PM (621cV)
2
I don't know, man, in that one she looks a weeee bit too much like Lisa Marie Presley....
Posted by: Steve the LLamabutcher at October 22, 2006 10:18 PM (6c8Dx)
3
Your blog is just great The contents are worth reading again. And you have good collection of photos in your site. My name is Mark Johnson, and I've been visiting your blog Ex-Donkey for last six months. IÂ'm a recent UC Berkeley Political science grad and I along with some fellow Princeton alums have been working hard to launch our own internet startup called Rizzleweb.com. Rizzleweb is basically an online political community where people can log on and write performance reviews\comments for congressmen, senators, the president, and various other local and state officials across the country. I was hoping that if it would not be too much trouble you could place a link of our site on your blog. If this is not possible (which we completely understand), we still hope you will check out our site, and post some reviews. Your contribution will encourage us to put more effort in improving our website. Mark Johnson www.Rizzleweb.com markjohnson2020@hotmail.com
Posted by: Mark Johnson at November 01, 2006 01:21 AM (Lkx/P)
Comments are disabled. Post is locked.
16kb generated in CPU 0.0156, elapsed 0.0872 seconds.
115 queries taking 0.0791 seconds, 240 records returned.
Powered by Minx 1.1.6c-pink.