December 25, 2005
Christmas Memories
Well, it's been a looooong day. There are two things I am reminded of from all the festivities.
First, the most wonderful sound in this world is the sound of a child who is elated when they open those packages and see magic where I see a piece of mass-produced plastic crap.

Like so: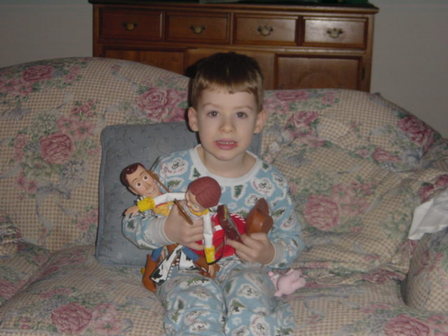 And here: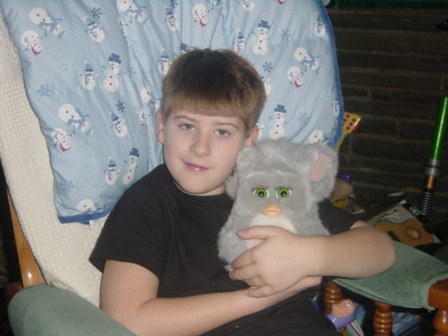 Even the little one: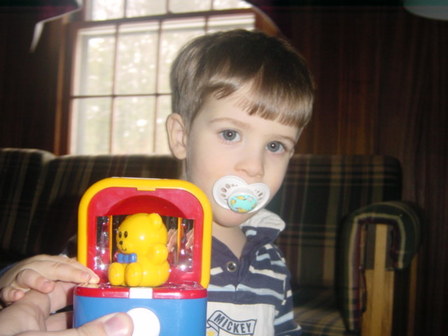 The other thing I've come to realize is that if I ever get my hands on the sumbitch that invented this new trend in packaging where they use wires to harness the toy in the package to the box and twist them into these ghastly knots that wear my fingers down I'm going to hit him upside the head with a Louisville Slugger. Just look at this mess: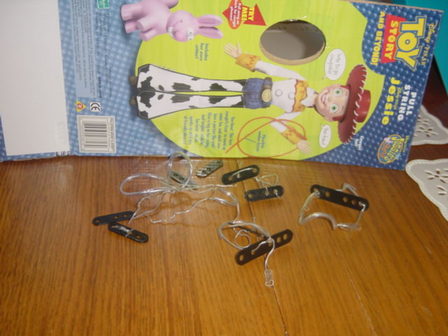 It took me fifteen minutes to pry this Jessie doll free of the package (Justin's obsessed with all things "Toy Story"). And that wasn't the worst part. It took me almost a half an hour to get this dancing Robosapien unpacked: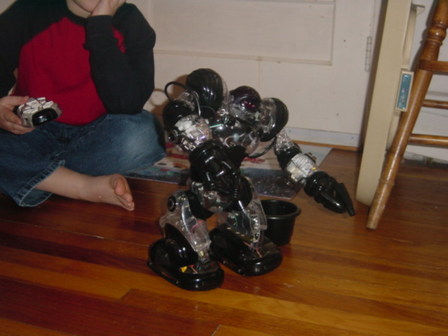 Well, hope everyone had a great day. Need some serious sleep. I'll be going to bed soo...zzzzzzzzzzzzzzzzzzzzzzzzzzzz
Posted by: Gary at 10:12 PM | Comments (3) | Add Comment
Post contains 190 words, total size 2 kb.
1
:wink: Looks like mine wasn't the only household deluged in plastic and twistyties. My husband actually got big paper cuts from all the cardboard boxes! Bleeding hands! I too hate the way toys are packaged these days...and we save all those twisties! I don't know why. Did I see a lightsaber in the background??? Woo hoo! Come on over to OH for a mega Star Wars marathon on New Years Eve!!
Posted by: GroovyVic at December 26, 2005 08:23 AM (QMgyB)
2
Oh we've got lightsabers. Green ones and blue ones and red ones and purple ones. Lightsabers that light up and lightsabers that don't (but their handles are cooler). For Christmas, his godmother got him the "build your own lightsaber" kit. I have to keep in practice, the kid's getting good. I'm getting bruises. :wink:
Posted by: Gary at December 26, 2005 11:41 PM (wPJid)
3
Oh, I know the kit you're talking about...Son got that on his birthday and is now Darth Maul. He got Obi-Wan's lightsaber for Christmas...I think the total is now at least 10. Today I'm taking him out to spend his Christmas money; we need to find a Luke Skywalker for the X-wing fighter.
Posted by: GroovyVic at December 27, 2005 06:17 AM (r0VWH)
Comments are disabled. Post is locked.
17kb generated in CPU 0.0117, elapsed 0.0818 seconds.
115 queries taking 0.0762 seconds, 240 records returned.
Powered by Minx 1.1.6c-pink.