January 11, 2007
Chris Dodd Is Running For President
Per
an announcement
on the "Imus In The Morning" show. Don Imus is a friend of Dodd's and is probably the only person who really cares.
Chris Dodd is Joe Biden without the stunning personality.
I can visualize the conversation with his associate in the Senate later today: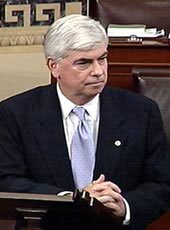 "Uh, hey Joe. How did you like my floor speech?"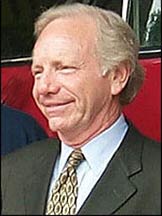 "Good speech, Chris. Listen, I've got to run, I have a meeting with..."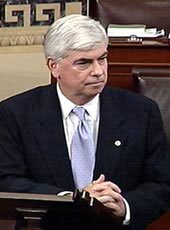 "Did'ja hear I announced for President this morning on Imus?"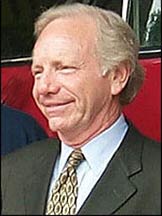 "Yeah, Chris. That's really nice. Good luck to you."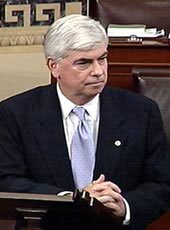 "Um, Joe, I was hoping I could count on your support for this bid. Mind if I schedule you for some joint appearances around the country?"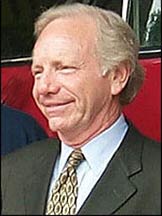 "Actually, Chris. I'd like to hang back on that one. I really haven't decided who I'll be supporting in '08."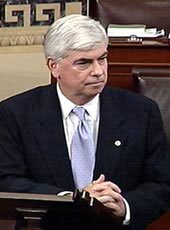 "Aw, c'mon Joe. You and I go way back. We're in this together, aren't we?."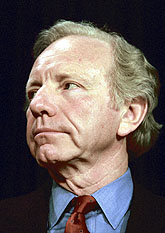 "Yeah, uh-huh. I don't know I got the impression back in August that you and Ned Lamont were in this together. I was kind of untouchable there up until November 7th. Really, with all due respect, I'd like to stay independent on this one."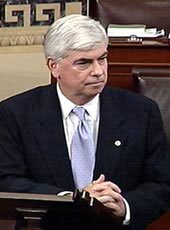 "Uh. Ned, who?"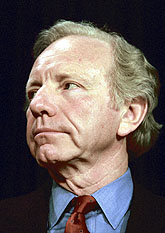 "Ned Lamont? You know they guy you threw your arms around after the primary was over? You should get that short-term memory thing looked at."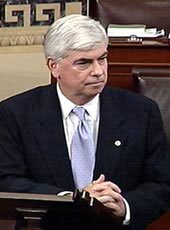 "Look, Joe. I really need your help here. My national name-recognition numbers are pretty low at this point. I could use a boost. And everybody thinks of you when they hear 'Connecticut Senator' these days."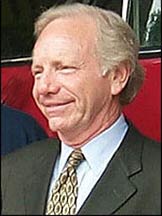 "Well, I suppose that's because my last Senate race was such national news. And it wouldn't have been if I'd won the primary, would it? I'd have been just another safe seat for the Democrats that no one reported on."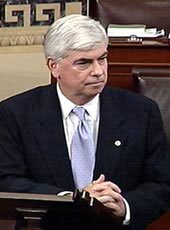 "Uh, yeah you're right about that. But you gotta understand, Joe. I didn't really have a choice. If I'd backed you then I'd have taken a lot of heat from my base of support. You know, those netroots people? They can be pretty unforgiving if they feel betrayed."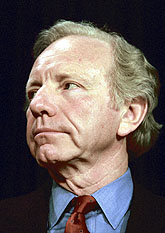 "Yeah, Chris. I guess I can relate to that."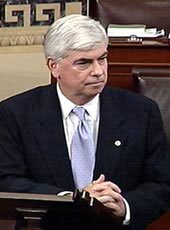 "So I can count on your support, then?"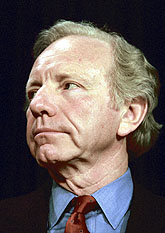 "Chris, I've to be honest with you. It's obvious that these Left-wing kooks are important to you. You've cultivated their support since the 80's when you propped up every tin pot Communist dictator in Central and South America. And it was only two years ago that you went down to Venezuela to perform rhetorical fellatio on Hugo Chavez. If those are your principles, I'll respect that. I only ask that you respect mine."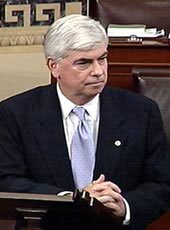 "Dammit, Joe. I don't need principles, I need campaign funds!"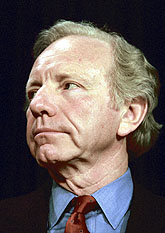 "Well, then don't worry Chris. If you're looking for the Democrat nomination for President, that's the right attitude. You'll do fine."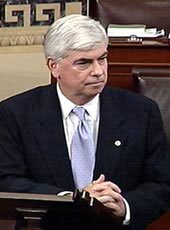 "Huh?"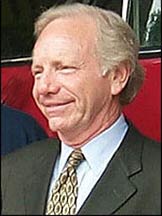 "Gotta go, Chris. I have an Armed Services Committee meeting to attend. There's some important Defense policy memos that need reviewing. If we're going to win this thing, I need to offer our military whatever help and guidance that I can."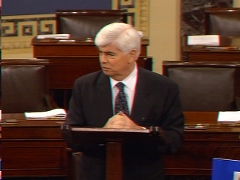 "Aw, crap. Does anyone know where Senator Kennedy is? I could really go for a waitress sandwich right about now."
Posted by: Gary at 12:00 PM | Comments (3) | Add Comment
Post contains 541 words, total size 6 kb.
1
Surely you will join us in our crusade against the Blowhard from Bozrah, the Nutmeg Nicoompoop?
Posted by: Steve the LLamabutcher at January 11, 2007 07:45 PM (iLKgG)
2
Oh yeah. Any opportunity I can take to embarrass this macrocephalic schmuck I'll be there. Expect me to pop in at Orgle Manor from time to time.
Posted by: Gary at January 11, 2007 08:08 PM (lVQ1Y)
3
I have no idea what that meant but I'm glad it seems you guys will be hooking up...
Posted by: Georgia Girl at January 11, 2007 10:12 PM (t/eS0)
Comments are disabled. Post is locked.
20kb generated in CPU 0.0156, elapsed 0.0843 seconds.
115 queries taking 0.0772 seconds, 240 records returned.
Powered by Minx 1.1.6c-pink.