January 07, 2006
80's Crush of the Week
Our innaugural 80's crush is
Erin Gray
.
Birth Name: Same
Birth Date: 1/7/50
Age Today: 56 (Happy Birthday!)
Birthplace: Honolulu, HI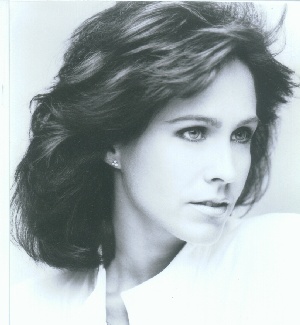 80's Crush because: She was "out of this world" from 1979-1981 as sexy satin flight-suit wearing space pilot Col. Wilma Deering in the TV show "Buck Rogers in the 25th Century". Boy, did I want to settle into her cockpit.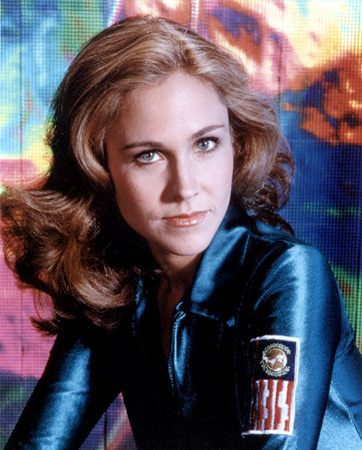 Other notable roles: Kate Stratton in "Silver Spoons" which, ironically, I never watched because I couldn't stand that little bastard Ricky Schroder.
Most recent media appearance: Some film called "Meat Pie". Hmmm.
Distinguishing Feature: Killer Smile - with dimples.
Interesting Factoid: Erin started her career as a model featured in commercials for Breck, Clairol and Camay Soap.
Career moment she'd probably like to forget: Being the victim of an "energy vampire" in one of the cheesiest episodes of "Buck Rogers" ever.

Crush Meter: 8 out of 10
Hey, what happened to Diane Lane?
Posted by: Gary at 09:00 AM | Comments (5) | Add Comment
Post contains 164 words, total size 2 kb.
Posted by: bird dog at January 07, 2006 09:23 AM (ywZa8)
Posted by: rightwingprof at January 07, 2006 01:35 PM (hj1Wx)
Posted by: .....Dan at January 07, 2006 06:36 PM (1RIcI)
Posted by: Wordsmith at January 08, 2006 12:16 AM (nrGCx)
Posted by: JohnL at January 10, 2006 12:33 AM (dYzx6)
Comments are disabled. Post is locked.
18kb generated in CPU 0.0137, elapsed 0.0837 seconds.
115 queries taking 0.0751 seconds, 242 records returned.
Powered by Minx 1.1.6c-pink.