April 28, 2006
80' Crush Champion - Lynda Carter
You're a wonder, Wonder Woman.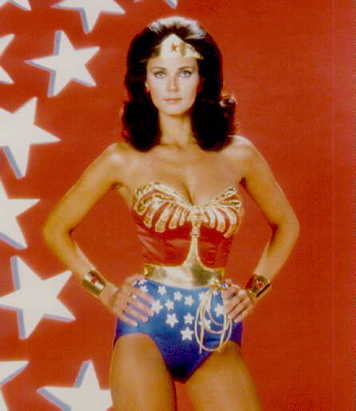 Congratulations to Lynda Carter, the Queen of the 80's Crush Tournament. Blondes may have more fun, but this brunette garnered the most admirers by nearly a two to one margin.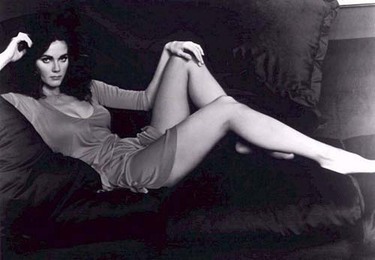 The Championship title couldn't have gone to a classier lady. Once when asked about the popularity of her Wonder Woman character she said "I'd like to think I had something to do with it, but it's a phenomenon unto itself. And it's not too bad to be a sort of pop icon, you know? It's not too tough to handle."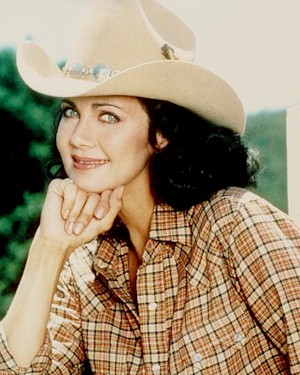 A pop icon indeed. And one who ushered in the era of puberty for many a young lad in the late seventies. As I mentioned in her first post, a crush on Lynda Carter transcended the seventies and carried over well in the eighties.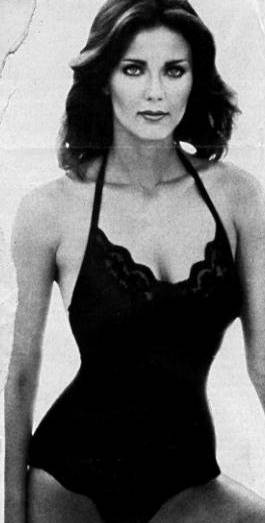 But what exactly is it about her that puts her at the head of the line? Lynda combines the perfect combination of sexy and sweet - the goddess and the girl next door.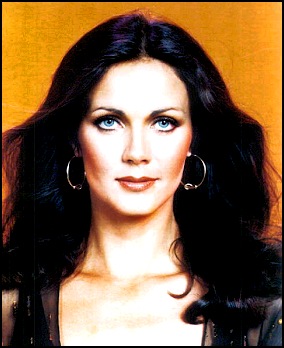 It's a shame she didn't have more media exposure over the last twenty years. Lynda has the enduring kind of classic beauty that many associate with such screen legends as Rita Hayworth, who Lynda portrayed in a TV biopic.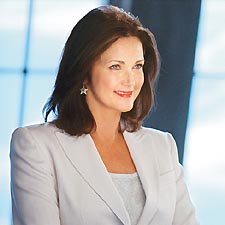 I'll let you guys in on a bit of little-known trivia. In 1976, Lynda appeared in a relatively unknown film called "Bobby Jo And The Outlaw". In the film she did some topless scenes where she was skinny-dipping. There are screen captures out there if you want to do a Google image search.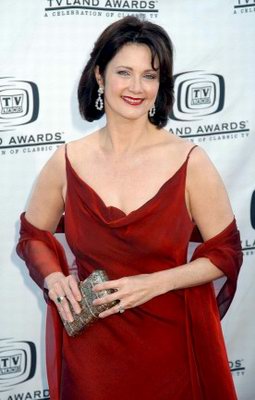 Thanks to all who participated. To view the final Tournament bracket, click HERE.
Go to 80's Crush Vault.
Posted by: Gary at 12:05 PM | No Comments | Add Comment
Post contains 294 words, total size 3 kb.
Comments are disabled. Post is locked.
16kb generated in CPU 0.0113, elapsed 0.0799 seconds.
113 queries taking 0.0747 seconds, 236 records returned.
Powered by Minx 1.1.6c-pink.