November 09, 2005
"I Fart In Your General Direction!"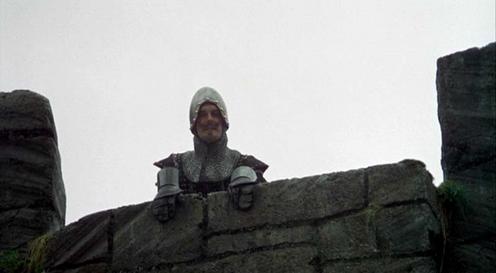 "You're mother was a hamster, and your father smelled of elderberries!"
Glenn Greewald reminds us of all the French taunting that the U.S. received in the aftermath of Katrina. Including such gems as:
"This tragic incident reminds us that the United States has refused to ratify the Kyoto accords. Let's hope the US can from now on stop ignoring the rest of the world. If you want to run things, you must first lead by example. Arrogance is never a good adviser!"


- Jean-Pierre Aussant in France's Le Figaro
And who knows more about arrogance than the French?
Posted by: Gary at 03:47 PM | Comments (4) | Add Comment
Post contains 108 words, total size 1 kb.
Posted by: GroovyVic at November 10, 2005 06:25 AM (gWq49)
2
'And who knows more about arrogance than the French?" Americans - Look at this blog!
Posted by: Your memory at March 06, 2006 08:52 AM (Z6lG0)
3
e thanks to to
Ralph Lauren Paris
to the 1996 Summer Olympics and since then has been many retirees looking for an international city that's not overwhelming. overwhelming.
polo ralph lauren
overwhelming. The city is home to numerous colleges including Georgia and Emory, as well as multiple professional sports teams. Culturally, Culturally,
Posted by: dage at July 28, 2011 02:09 AM (NbYxa)
4
med the
cheap jordan 23
mans actions. Subsequently, Liu et al Pianxiang public security
buy jordan 23
organ of the police. When police arrested the man
Posted by: jordan retro 5 grape at August 15, 2011 09:59 AM (KiJLY)
Comments are disabled. Post is locked.
16kb generated in CPU 0.0125, elapsed 0.0647 seconds.
114 queries taking 0.0571 seconds, 230 records returned.
Powered by Minx 1.1.6c-pink.