March 03, 2006
Obligatory Oscar Post
OK, so the
Academy Awards are coming up
this Sunday. And, not surprisingly, I have no intention of wasting my time watching this awards show. I'm not "boycotting" it or anything like that. In order to boycott the Oscars, you have to accept the premise that I would be making a sacrifice by not tuning in just to make a point. The fact is, I couldn't care less. Although, I actually care
less than I did last year
.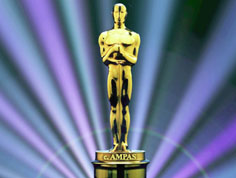 There are only two categories that I have a passing interest in: Lead Actor and Lead Actress. I would like to see Phillip Seymour Hoffman win for "Capote". I haven't seen the film, but I've appreciated Hoffman's talent for years. Most Oscar pundits expect that it will come down to him or Heath Ledger. My guess is that Reese Witherspoon is the favorite in her category and, not to take away from the other nominees, I think she should win.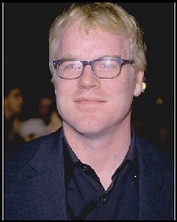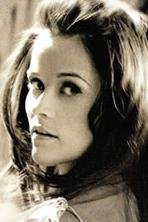 But I don't get to make that call. In fact, no ordinary consumer of Hollywood's output gets to weigh in either. This is a popularity contest among the elite who comprise the Academy. It's a chance for the Liberals in this industry to send a message to the rest of America: We don't care what you like, you should like this and if you don't then you're just a bunch of uncultured, narrow-minded rubes.
Never has an industry had so much contempt for its customer base. Imagine if a car company put out a commercial that said "We know that this car doesn't appeal to you, but we think its the one you should be driving. And if you don't like it? Well, then there's something wrong with you." That would go over really well, wouldn't it?
My point is not that Hollywood shouldn't make (or in the case of independent films, promote) films that push a Liberal/politically-correct agenda or criticize (fairly or not) America or its culture. It's a free country. But moviegoers are also free to see what they want. It's their nine bucks and there are plenty of entertainment alternatives for their money. My point is that the film industry has no right to complain that its box office receipts are slumping when they refuse to accept the reality of the big picture (no pun intended).
Look at the five films nominated for Best Picture and look at their box office gross:
"Brokeback Mountain": $76,078,000
"Crash": $53,404,817
"Munich": $46,227,050
"Good Night And Good Luck": $30,506,195
"Capote": $23,441,493
Total Combined Gross: $229,657,555
Combined, these five films earned 25% less than "The Chronicles Of Narnia: The Lion, The Witch And The Wardrobe", which earned $288,193,914. That's a difference of $58,536,359 (room for an extra nominee or two).
You can argue that Narnia was heavily promoted but look how much publicity these five films got even before their nominations were announced on January 31st. Since then, they've gotten a solid month of hype and they still failed to attract a significant audience. It almost seems that as more information about these films came out, fewer people were interested.
Now consider some of the films that earned more than four of the five nominees (put "Brokeback" aside for one moment"):


"Fun With Dick and Jane", a remake of a 1970's comedy with Jim Carrey and Tea Leoni: $110,333,000


"Flightplan", a mystery aboard a commercial airliner staring Jodie Foster: $89,700,000


"Cheaper By The Dozen 2", a sequel to a remake starring Steve Martin: $81,528,000


"Big Momma's House 2", Martin Lawrence as an undercover cop disguised as a large black woman - also a sequel: $65,800,000


"Underword: Evolution", Kate Beckinsale as a hot vampire chick fighting werewolves - and, yes, it's a sequel: $61,426,000


"The Pink Panther", another remake with Steve Martin: $60,847,000


Right now you're saying "OK, dude. What's your point?"
Hear me out. I'm willing to bet that the above films weren't all that great. I'm also willing to bet that most of the people who payed to see these films probably knew going into the theater that they weren't going to be all that great.
But that means that more people were interested in paying to see these mediocre movies than four of the five nominees for Best Picture! This speaks volumes to the Academy. Yet they choose not to listen. I'm not saying that box office gross should be the only factor in determining Oscar nominations. And I'm certainly not saying that the five films that were nominated are without merit. What I am saying is that they have limited appeal. And all the hype in the world isn't going to change that.
What this also means is that a four hour awards ceremony with this list of nominees will also have limited appeal. They don't even have Billy Crystal to make it worth tuning in for a little comic relief. Jon Stewart may do an adequate job of hosting, but Crystal is probably second only to Bob Hope as the best host this awards show has ever had.
If the ratings come in on Monday morning showing that more people were interested watching a repeat of "Law & Order: Criminal Intent" than the Academy Awards I wonder how the Hollywood elite will react? My guess is they'll shake their heads and say that America "just doesn't get it". But until they realize that its they who just don't get it, we'll probably get a similar batch of nominees year after year.
UPDATE 3/6/06 12 noon:
CRASH: Coming as no surprise, the ratings for the telecast were down.
"The Academy Awards were down 10 percent from last year's ceremony, based on preliminary Nielsen Media Research ratings from the nation's 55 biggest markets. If the full national ratings follow suit later Monday, this year's ceremony will likely be the second least-watched Oscars telecast behind 2003, when "Chicago" won best picture."
Also not surprisingly, the broadcast did very well in the New York City and Los Angeles markets.
Congratulations to Phillip Seymour Hoffman and Reese Witherspoon.
Posted by: Gary at 10:15 AM | Comments (3) | Add Comment
Post contains 1007 words, total size 7 kb.
Posted by: Carolina Gal at March 03, 2006 01:26 PM (PxX2b)
2
Well said. I have not seen any of the films being nominated for big awards, and do not plan to. As you say, perhaps they have merit, but they don't have universal appeal. Hollywood doesn't get it, and probably won't for the forseeable future.
Posted by: Pam at March 03, 2006 03:17 PM (rx9LD)
3
Ditto, Carolina! - Georgia
Posted by: Georgia Girl at March 03, 2006 09:47 PM (EvFfn)
Comments are disabled. Post is locked.
20kb generated in CPU 0.0143, elapsed 0.0615 seconds.
114 queries taking 0.0541 seconds, 224 records returned.
Powered by Minx 1.1.6c-pink.