February 10, 2006
What I'm Reading Now
Over the last six months or so, I've been focused on blogging
The Lord of the Rings
over my other site:
Tolkien Geek
. It's a project that took me way longer than I expected. And it kept me from getting to a slew of other books that I've been wanting to read.
Now that it's pretty much done, I plan on hitting the ground running. And I'm starting with: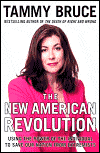 The New American Revolution, by Tammy Bruce
For a long time now, the Left has been pushing their Liberal agenda and Political Correctness down out throats, demanding that we sacrifice our individuality to their groupthink. Well, since Sept. 11, the rest of America is tired of it and we're not going to take it anymore! Bruce excoriates the Left (where she once resided) and explains how the nation is currently undergoing a "New American Revolution".
Click "More" to see the other books on my current list (in no particular order):

1776, by David McCullough
A chronicle of Washington's military campaign in 1776, told as only a master storyteller like McCullough can. A classic in the making from everything I've read and heard about it.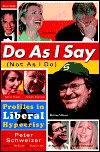 Do As I Say, Not As I Do, by Peter Schweizer
Yes, there's plenty of hyprocrisy to go around. But Liberals, with their elitist attitudes, always believe that they are above reproach. This is especially galling when they go around and tell us how we should live our lives but don't hold themselves to their own standards. The Left considers this an unfair hack-job but Schweizer has done the research and documents it all. Facts are stubborn things, eh?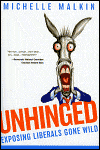 Unhinged, by Michelle Malkin
Moonbats are losing their minds! All you need to do is read what they write, listen to what they say and watch what they do to know this. It would be downright funny, if it weren't so disturbing.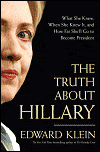 The Truth About Hillary: What She Knew, When She Knew It, and How Far She'll Go to Become President, by Edward Klein
Gotta see what the fuss is all about. It may very well be a bunch of unsubstantiated rumors but I'll keep an open mind and judge for myself. Either way, it's not going to change how I already feel about Shrillary.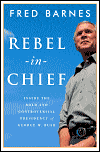 Rebel-In-Chief, by Fred Barnes
Okay, Barnes is shamelessly shilling here. But his central premise, that Bush will be regarded by historians as a "President of consequence" is reportedly well layed out. As John McIntyre writes today, "Job approval numbers have their value in political analysis, but they arenÂ't really the best way to measure the long-term success of a Presidency. Bill Clinton left office with an approval in the 60Â's, while Harry Truman exited universally disliked with an approval in the 20Â's. A PresidentÂ's place in history is not dictated by the job approval rating he holds on his last day in office."
and


The Heritage Guide To The Constitution, by Ed Meese, Matthew Spalding & David F. Forte
I've wanted this ever since it was reported that OK Senator Tom Coburn had brought a copy to the Alito hearings. It's basically a clause by clause analysis of the U.S. Constitution, complete with relevant court cases and other resources. I don't intend to plow through this baby all at once from start to finish, but there are a lot of sections I'm anxious to read through. And it'll be a valuable resource on my bookshelf.
I'll try to review as many of them as I can as I finish.
Posted by: Gary at 11:10 AM | Comments (1) | Add Comment
Post contains 594 words, total size 6 kb.
1
I finished
1776
recently. A very good book and an unflinching account of how Washington damn near lost the whole bloody thing on Long Island and Manhattan.
Posted by: Robert the Llama Butcher at February 10, 2006 04:23 PM (IkTb7)
Comments are disabled. Post is locked.
17kb generated in CPU 0.0149, elapsed 0.0575 seconds.
114 queries taking 0.0502 seconds, 210 records returned.
Powered by Minx 1.1.6c-pink.