November 23, 2006
Happy Thanksgiving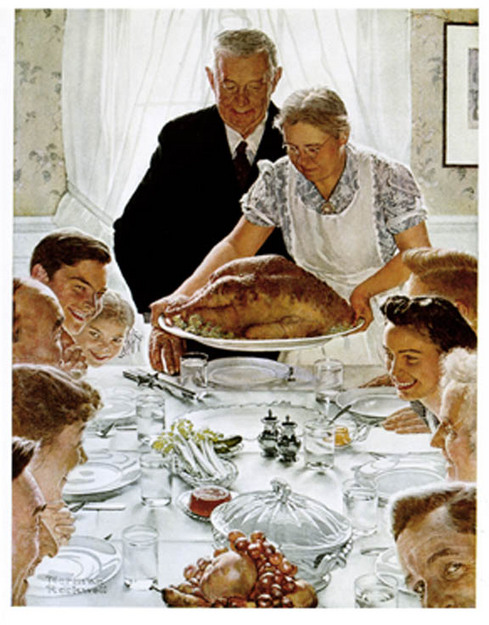 Best wishes to you and yours. The author is busy eating, drinking and watching football. There will probably be no other posting to...zzzzzzzzzzzzzzzzzzzzzzz
Posted by: Gary at 10:00 AM | Comments (3) | Add Comment
Post contains 27 words, total size 1 kb.
November 22, 2006
Stress Management For The Holidays
Last year, on the day before Thanksgiving, I posted some advice for those folks who have to face a holiday feast among the politically diverse. What follows is a reprint of that post (with a post-election update):
The Elephant In The Room
November 23, 2005
Or "Being Surrounded By Donkeys On Thanksgiving".
Many of us who are Conservatives and/or Republicans and live in "Blue States" will be going to visit relatives tomorrow. And many of us will come into contact with relatives who are Liberals and/or Democrats openly hostile to President Bush, the war or the GOP in general. more...
Posted by: Gary at 09:45 AM | Comments (5) | Add Comment
Post contains 572 words, total size 3 kb.
18kb generated in CPU 0.0737, elapsed 0.2159 seconds.
114 queries taking 0.1968 seconds, 226 records returned.
Powered by Minx 1.1.6c-pink.