April 28, 2006
80' Crush Champion - Lynda Carter
You're a wonder, Wonder Woman.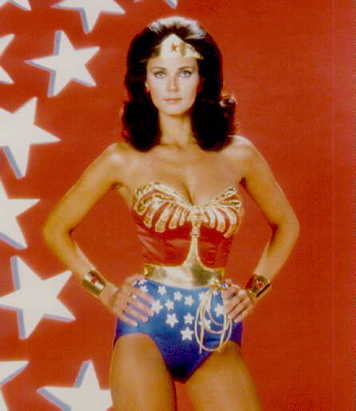 Congratulations to Lynda Carter, the Queen of the 80's Crush Tournament. Blondes may have more fun, but this brunette garnered the most admirers by nearly a two to one margin.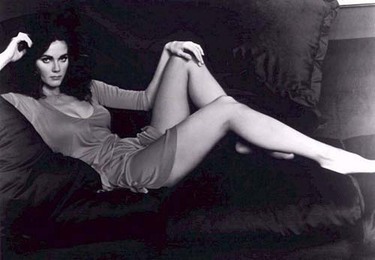 The Championship title couldn't have gone to a classier lady. Once when asked about the popularity of her Wonder Woman character she said "I'd like to think I had something to do with it, but it's a phenomenon unto itself. And it's not too bad to be a sort of pop icon, you know? It's not too tough to handle."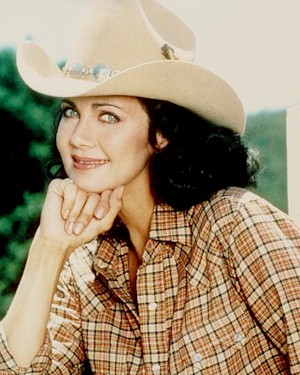 A pop icon indeed. And one who ushered in the era of puberty for many a young lad in the late seventies. As I mentioned in her first post, a crush on Lynda Carter transcended the seventies and carried over well in the eighties.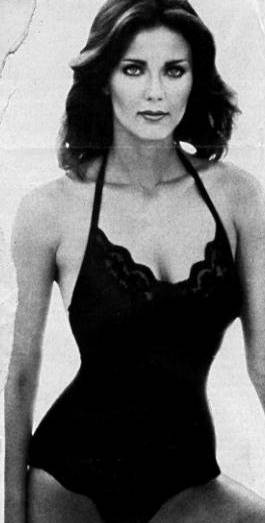 But what exactly is it about her that puts her at the head of the line? Lynda combines the perfect combination of sexy and sweet - the goddess and the girl next door.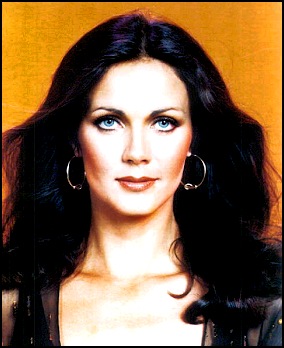 It's a shame she didn't have more media exposure over the last twenty years. Lynda has the enduring kind of classic beauty that many associate with such screen legends as Rita Hayworth, who Lynda portrayed in a TV biopic.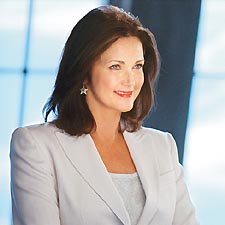 I'll let you guys in on a bit of little-known trivia. In 1976, Lynda appeared in a relatively unknown film called "Bobby Jo And The Outlaw". In the film she did some topless scenes where she was skinny-dipping. There are screen captures out there if you want to do a Google image search.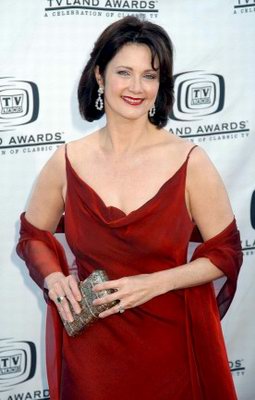 Thanks to all who participated. To view the final Tournament bracket, click HERE.
Go to 80's Crush Vault.
Posted by: Gary at 12:05 PM | No Comments | Add Comment
Post contains 294 words, total size 3 kb.
April 01, 2006
The "80's Crush" Tournament
Sorry, guys. No 80's Crush contestant this week.
March Madness may be winding down but the "80's Crush" post-March Madness Tournament is kicking off today!
So far, there have been twelve 80's Crushes - all my picks. Now it's time for you to vote. Here's how it works: Each gal will face off in a match-up of my choosing. Those women I rated a "10 out of 10" and the highest ranked number "9 out of 10" get first round byes.
The remaining eight have been grouped accordingly:
- The "Melrose Place" Division - Both Daphne Zuniga and Courtney Thorne-Smith starred on the TV show "Melrose Place" (they're the first match-up)
- The "Friends" Division - Both Lea Thompson and Kathleen Turner had guest spots on the popular comedy "Friends"
- The Pacific Division - Molly Ringwald is from California and Erin Gray is from Hawaii
- The Vicki Vale Division - Sean Young was the first actress cast to play this role in the 1989 film "Batman" but an on-set injury led to Kim Basinger being hired as her replacement.
View the 80's Crush Bracket HERE.
Each poll - located in the sidebar to the left - will be open for 48-72 hours, depending on my schedule. The first poll is live. Voting closes Monday at noon.
Go HERE to see the entire 80's Crush Vault
************************************
In the meantime, go find out who Sadie's male 80's Crush is.
Posted by: Gary at 07:15 AM | No Comments | Add Comment
Post contains 248 words, total size 3 kb.
19kb generated in CPU 0.0878, elapsed 0.2074 seconds.
111 queries taking 0.1575 seconds, 215 records returned.
Powered by Minx 1.1.6c-pink.