September 10, 2006
Remembering 9/11

2,996 is a tribute to the victims of 9/11.

On September 11, 2006, 2,996 volunteer bloggers
will join together for a tribute to the victims of 9/11.
Each person will pay tribute to a single victim.

We will honor them by remembering their lives,
and not by remembering their murderers.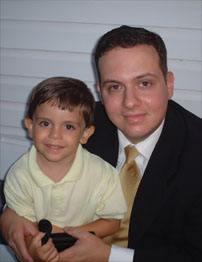 Skye remembers Marcello Matricciano, 31, WTC
Marcello was a loving husband, father and brother whose life was cut short on a Tuesday morning in 2001. I've never had the pleasure of knowing Marcello in life - yet during my research on his life, I would imagine it would have been an honor to call Marcello a friend.

What I can share are the words of those who knew and loved him speak to his character:
Marcello was a loving husband, father and son. He was Wall Street's biggest fan. I met Marcello when I was 17 years old and he was 19 in the Bear Stearns' mailroom department where we were both starting our careers. While others read magazines and junk that circulated around the mailroom, Marcello read the Wall Street Journal, NY Times and all of the latest financial information. He was fascinated by Wall Street and couldn't understand why others didn't share in his passion. I knew then that he would be successful on Wall Street. He was always the center of attention at family gatherings, sharing his knowledge of the markets. He became his family's own financial planner and he loved every minute of it. He will forever be remembered to all who knew him as ambitious and someone who stopped at nothing until he achieved his goal.

He enjoyed reading, music, soccer, cycling and, boy, did he love his Italian Food! Nothing but the best for him. He loved to read up on all of the best restaurants and best wines. He always made it his business to try the latest and the greatest places just so that he could say he tried it. He looked forward to his weekend rides in Central Park with his buddy Ed where he would work off all of the food he had eaten just days before.

Then there is Nicholas. Oh, how he loved his son! He lived his life for his son. He loved the best of everything and never gave his Nicholas or I any less. Nothing could make him happier than Nicholas could. I could not have asked for a better father for my son. Although Nicholas had you for only 4 years of his life, he will remember you for eternity. You made such an impact in his life. He misses you dearly!

My love, you were a devoted father and husband. You always managed to make me laugh with your silly and sometimes obnoxious comments. The way you dedicated your life to your family will never be forgotten. We were all very proud of you and I, too, hope to make you proud of me in the way I will continue to raise our son. You will forever be missed by your family and all who knew you. Life as I knew it will never be the same without you. You will forever be in our hearts. Goodbye My Love, until our paths cross again! Nicholas and I will LOVE YOU FOREVER!
Jason Kendall recalled the humor of Marcello

Marcello Matricciano was our company clown and stress-reliever. He was able to walk into a room, insult us all completely and make us laugh. His insults were right out of a South Park cartoon, and his friendship was as dear as his mouth was dirty. His bouyant character helped us all calm down in the bad economic days. And in the good days, he was a beacon of laughter and friendship. His wife and son, Nick, will sorely miss him.

His image can be found on a Memorial Quilt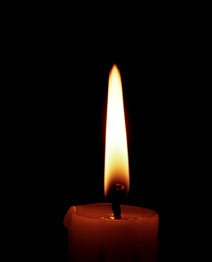 Out of the Night that covers me
Black as the Pit from pole to pole,
I thank whatever gods may be
For my unconquerable soul.

In the fell clutch of circumstance,
I have not winced nor cried aloud.
Under the bludgeonings of chance,
My head is bloody, but unbowed.

Beyond this place of Wrath and Tears,
Looms but the Horror of the shade,
But yet the menace of the years,
Finds, and shall find me, unafraid.

It matters not how strait the gate
How charged with punishments the scroll.
I am the master of my fate.
I am the captain of my soul.

Invictus
by William Ernest Henley
Rest in Peace, Marcello.
May perpetual light shine upon you.
Cantor Fitzgerald Family - 2996 Tribute Cantor Fitzgerald Directory
Posted by: Skye at 05:01 PM | Comments (19) | Add Comment
Post contains 779 words, total size 5 kb.
28kb generated in CPU 0.0194, elapsed 0.0745 seconds.
113 queries taking 0.0616 seconds, 235 records returned.
Powered by Minx 1.1.6c-pink.