April 09, 2006
If You're Gonna Piss 'Em Off...
...Do it in spades.
Ann Coulter the high-priestess of the Right is releasing her new book, "Godless: The Church Of Liberalism" on 6/6/06.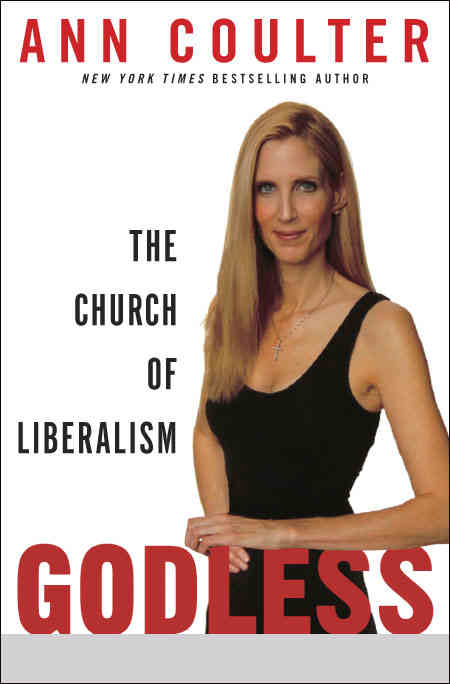 With a first printing of 500,000, Ann is on record as receiving one of the largest advances ever paid to a conservative author. I'll bet no fewer than 1/4 of the copies sold will go to people who despise her just to see what she's written...so they can burn it.
I've had my differences on occasion with Ann Coulter but I have to admit she's as close to a rock star as the Right has. She pulls no punches and seems to seek out controversy. Should be interesting.
Posted by: Gary at 08:46 PM | Comments (3) | Add Comment
Post contains 123 words, total size 1 kb.
15kb generated in CPU 0.0216, elapsed 0.0667 seconds.
113 queries taking 0.0558 seconds, 216 records returned.
Powered by Minx 1.1.6c-pink.