December 08, 2006
"Combating Autism Act" Passes Both Houses Of Congress
Heads to the President's desk
to be signed into law
.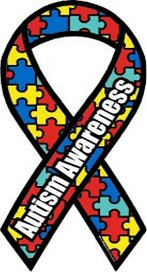 The summary of the bill can be found here. The full text is here. In a nutshell, this act provides $1 Billion for research, screening, intervention and education on this mysterious condition.
Special thanks goes to Senator Rick Santorum of PA who personally championed this effort.
As some of you may already know, Autism is an issue that touches me and my family personally. Autism and Austistic Spectrum Disorders (ASD) are currently being diagnosed at a rate of 1 out of every 166 children.
Think about that for a moment. 1 in 166. Even if you suspect this is an overestimation, the odds of an ASD possibly affecting your child is extremely high in proportion to those of any other diagnosed illness.
Take from my personal experience that the key to facing this challenge is early detection and early intervention. I urge all parents to educate themselves about autism. And if you even remotely suspect that your child may be affected, I strongly recommend that you get an evaluation. Don't let the fear of a label deter you. Every month, every week, every day that passes is critical.
Find out more at AutismSpeaks.org.
Posted by: Gary at 10:25 AM | No Comments | Add Comment
Post contains 219 words, total size 2 kb.
12kb generated in CPU 0.0121, elapsed 0.0595 seconds.
111 queries taking 0.0521 seconds, 205 records returned.
Powered by Minx 1.1.6c-pink.