August 27, 2006
Reason Number 4,586,801 why I'm not voting for ANY democrat candidate this Fall....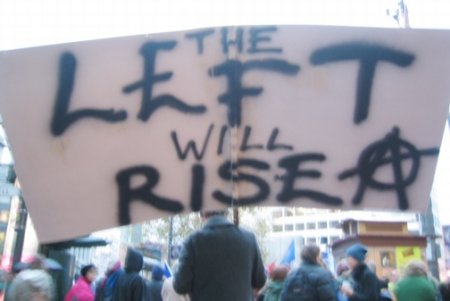 Pic Curtesy of
Zombie
Russell Shaw over at Hufflepuff daydreams of a Democratic victory on election day brought to them by the mass murder expertise of a terrorist organization.
What if another terror attack just before this fall's elections could save many thousand-times the lives lost?

I start from the premise that there is already a substantial portion of the electorate that tends to vote GOP because they feel that Bush has "kept us safe," and that the Republicans do a better job combating terrorism.

If an attack occurred just before the elections, I have to think that at least a few of the voters who persist in this "Bush has kept us safe" thinking would realize the fallacy they have been under.

I am not proud of myself for even considering the notion that another terror attack that costs even one American life could ever be considered anything else but evil and hurtful. And I know that when I weigh the possibility that such an attack- that might, say, kill 100- would prevent hundreds of thousands of Americans from dying who otherwise would- I am exhibiting a calculating cold heart diametrically opposed to everything I stand for as a human being. A human being, who, just so you know, is opposed to most wars and to capital punishment.

But in light of the very real potential of the next two American elections to solidify our growing American persona as a warlike, polluter-friendly nation with repressive domestic tendencies and inadequate health care for so many tens of millions, let me ask you this. Even if only from the standpoint of a purely intellectual exercise in alternative future history:

If you knew us getting hit again would launch a chain of transformative, cascading events that would enable a better nation where millions who would have died will live longer, would such a calculus have any moral validity?
Why do I believe that most Democrats on the Hill and those around the nation believe this philosophy? To read it in a public forum says much about the author - he has the guts to speak the truth about Democratic philosophy without hiding behind a false sense of patriotism. Democrats and Liberals hate America as it is and would welcome, if not encourage, a violent event to be the catalyst of change - hoping it would be in their favor.
Posted by: Skye at 10:59 PM | No Comments | Add Comment
Post contains 423 words, total size 3 kb.
Comments are disabled. Post is locked.
15kb generated in CPU 0.0117, elapsed 0.0564 seconds.
112 queries taking 0.0501 seconds, 223 records returned.
Powered by Minx 1.1.6c-pink.